5G and Metaverse: The Key Technologies Needed in 2023
According to a recent survey, the five most important areas of technology this year will be cloud computing, 5G, the metaverse, electric vehicles, and the Industrial Internet of Things.
350 CIOs, CTOs, IT directors, and other technology leaders from Brazil, China, India, the United Kingdom, and the United States participated in the study.
In "The Impact of Technology in 2023 and Beyond: An Global Study," global senior executives discussed which fields will gain from the 5G rollout, which tasks would be mechanized by artificial intelligence, and how they intend to use the metaverse.
Almost 95% of the leaders stated it was a key goal to incorporate technologies that would help their firm become more sustainable and energy efficient.
The executives predicted that technology would have the greatest impact on telecommunications, transportation, energy, and financial services this year.
They also discussed which places will benefit from 5G deployment.
The Influence of 5G
Almost all of the tech leaders agreed that 5G will have the greatest impact on vehicle connection and automation. They stated that remote learning and education, telemedicine, live streaming of sports and another entertainment programming, day-to-day communications, and transportation and traffic control will all gain from 5G.
Approximately 95% believe satellites deployed to deliver connectivity in rural regions will allow 5G devices to connect from anywhere at any time. In an interview with Transmitter about the results, Senior Member Eleanor Watson projected that the space satellites will be game-changers because they "allow leapfrogging over the need to develop highly expensive terrestrial infrastructure.
Read More: Understanding the Metaverse Event: What It Is and How to Host It?
They are also the ultimate virtual private network (VPN) for accessing extra-jurisdictional content."
"Because it allows researchers and engineers to undertake simulations rather than depending on real-world demonstrations that consume traditional energy, metaverse-related technology will be a big contributor to lowering carbon emissions."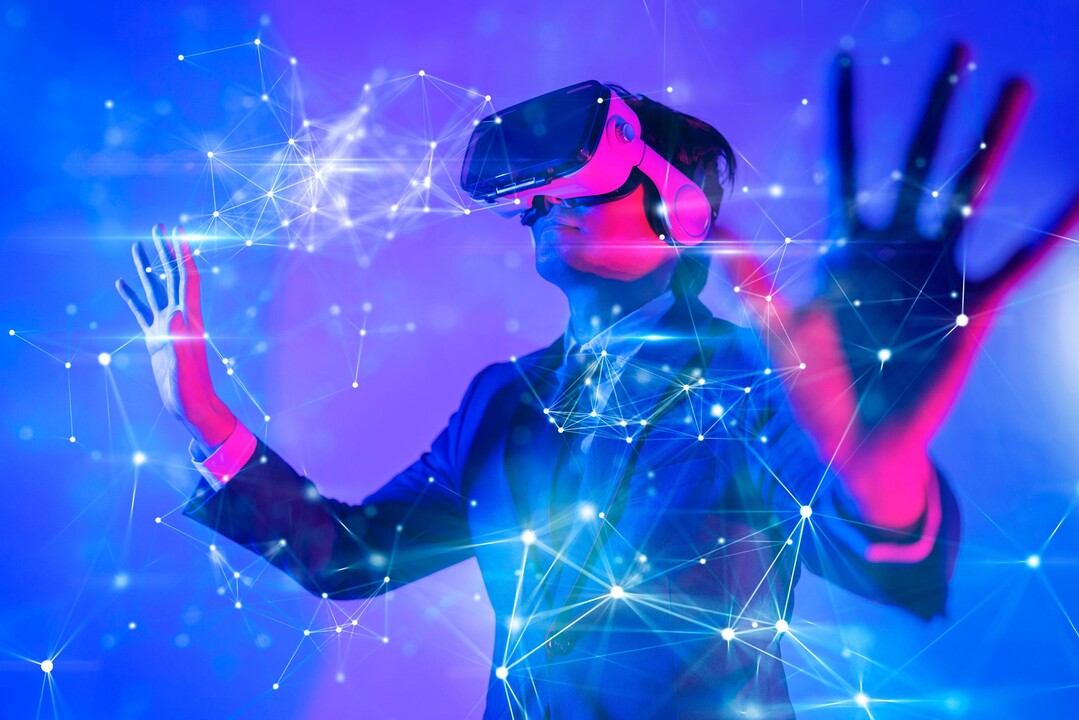 Automatization by Means of Ai and Digital Twins
Routine jobs and procedures such as data processing will be automated, according to nearly all tech leaders (98 percent), thanks to AI-powered autonomous collaborative software and mobile robots, allowing workers to be more productive and successful.
The same percentage believed that digital twin technologies and virtual simulations that improve the efficiency with which prototypes and manufacturing processes are designed, developed, and tested will become increasingly significant.
A digital twin is a virtual model of a real-world object, machine, or system that can be used to evaluate how its physical counterpart performs.
Must Read: 
Metaverse Meetups
The leaders are thinking about how to incorporate the metaverse into their activities. 91% intend to use the technology for corporate training sessions, conferences, and hybrid meetings.
They believe that 5G and ubiquitous connection, virtual reality headsets, and augmented reality glasses will be critical to the metaverse's development.
Companies are looking to the metaverse to assist them to achieve their long-term development objectives. "Metaverse-related technology will be a key contributor to decreasing carbon emissions since it allows technicians and engineers to undertake simulations rather than relying on real-world demonstrations that run on traditional energy," said Senior Member Daozhuang Lin.
However, more advancements in 5G and ubiquitous connection, virtual-reality headsets, augmented-reality glasses, and haptic gadgets are needed, according to respondents, for the technology to truly take off.