Meta Quest 3: Release Date and Top 10 Features
The Meta Quest 3, the expected next generation of the Oculus Quest, might provide one of the best VR gaming experiences for gamers to date, but when can we expect it to be released?
We're here to tell you all we know so far, including the most recent news, rumors, and leaks about what to expect and, more importantly, when we might be able to get our hands on it.
Meta Quest 3 Release Date Expectations
Now that we know Project Cambria was the Meta Quest Pro rather than the Meta Quest 3, we're left wondering what's going on with the sequel to the successful Oculus Quest 2.
According to The Information, Meta has an internal roadmap that calls for the delivery of four new VR headsets by the end of 2024. If this is correct, the Quest 3 might be released anytime next year.
CNET reported in October that the Meta Quest might arrive as early as late 2023. According to reports, this was based on a Meta earnings call.
This is supported by Brad Lynch, XR hardware analyst, who claims to have heard that Meta Quest 3 development kits will be distributed to third-party partners in 2023.
However, when they will be made available to the broader public is unknown, and all of this information is, of course, speculative at this point. Take these rumors with a grain of salt until further official information is released.
Read More:
How Much Would The Meta Quest 3 Cost?
It's difficult to say at this point, but based on the Oculus Quest 2, which is now approximately £299 / $299 for the 128GB model, we anticipate it'll be closer to $300.
If the next edition of the device improves on the previous one, we expect many gamers to be persuaded, and let's face it, the Quest 2 is still one of the best VR headsets on the market.
Not to add that the Meta Quest Pro costs well over $1000, which is rough twice the price of a PS5.
How Might The Meta Quest 3 Spec Sheet Look?
Of course, because nothing about the Meta Quest 3 has been confirmed, even its probable existence, it is difficult to predict what the spec sheets of the unreleased headgear will look like.
CAD images of the Meta Quest 3 were just revealed by YouTuber SadlyItsBradley. The back image appears to show pancake lenses and an IPD sensor. There is no eye or face tracking, but these images have not been confirmed, so we will have to wait to find out if they were accurate.
However, based on prior development trends and existing Quest 2 features, some reasonable guesses can be made.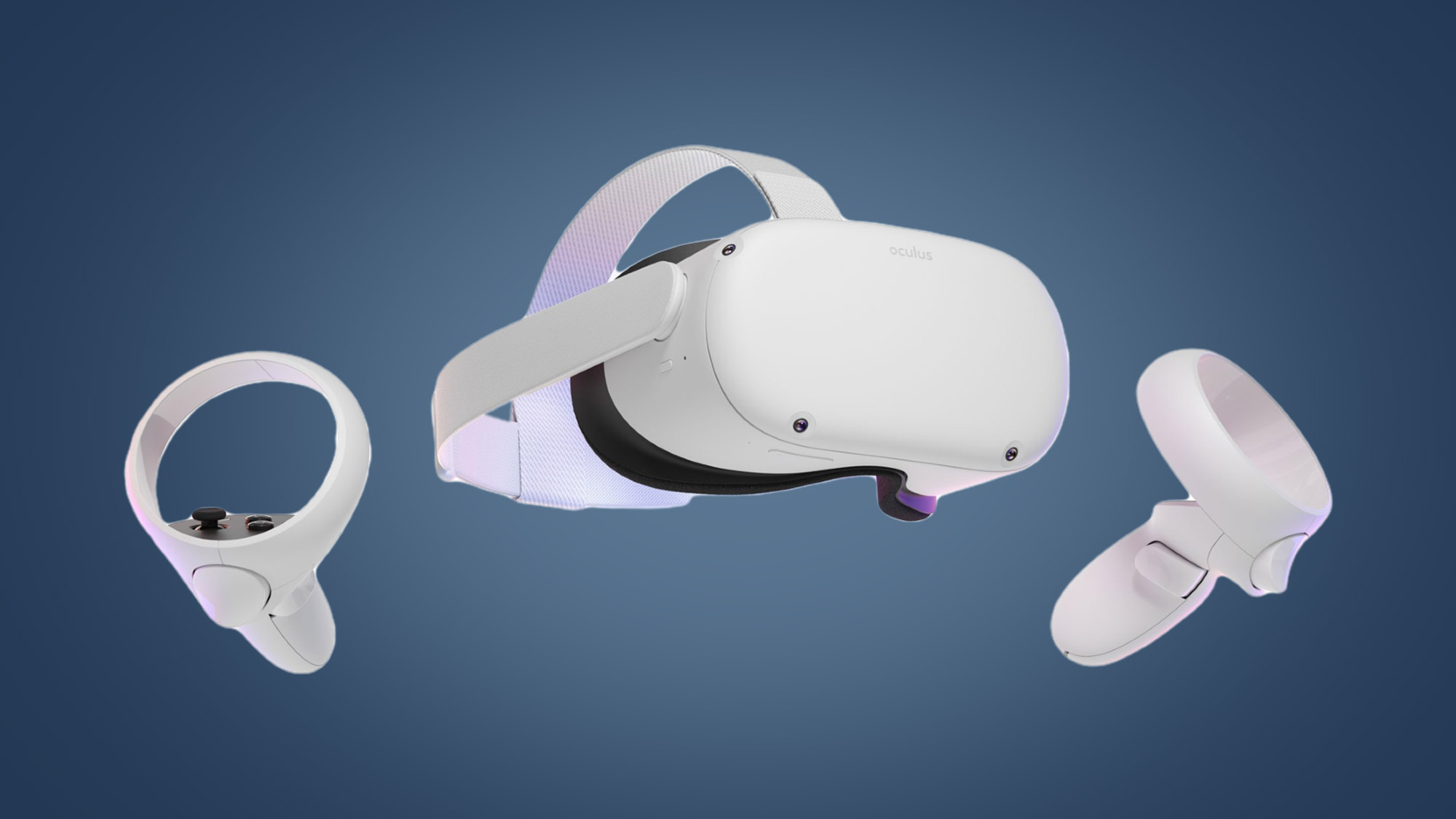 Leaked CAD Renderings
The best look at the Meta Quest 3 comes from analyst Brad Lynch, who displayed leaked CAD renders of the upcoming headset in late September 2022, giving us a good idea of what to expect from the next-generation headset.
The video provides valuable insight into what to expect from the next-generation VR headset, internally codenamed Project Stinson, which appears to be a hybrid of the Quest 2 and Quest Pro.
According to the leaked CAD renders, the headset will be more focused on mixed reality than virtual reality, with more cameras, most likely with color passthrough capabilities like the Quest Pro.
It is also said to have the same pancake lenses as the Pro headset, allowing for a more compact form factor, and a manually adjustable IPD wheel on the bottom of the headset. That will make adjusting the IDP much easier than in Quest 2, which requires you to remove the headset.
What is the main distinction between Quest 3 and Quest Pro? Lynch claims that the Quest 3 will lack eye and face tracking, both of which are essential features of the Pro headset.
It's most likely a cost-cutting measure, allowing Meta to keep the price of the Quest 3 low and affordable for customers, especially with inflation rates rising rapidly in many parts of the world.
Must Check: Understanding the Metaverse Event: What It Is and How to Host It?
Resolution
According to a tweet from Brad Lynch, the Quest 3 would most likely use uOLED panels, a more modern form of OLED technology. If this is the case, it would be the first mass-market device to do so.
Lynch reports that Meta has reportedly worked with Changxin Technology, which supposedly also made the Quest 2 screens, to create these panels.
Furthermore, these panels should feature a greater resolution than the Quest 2's LCDs. In comparison, PSVR 2 uses 4K panels with a resolution of 2040×2000, and Meta's new panels may use something similar.