The Metaverse Workplace: How is it Changing the Future of Work?
It's Monday morning in Hong Kong, and you're having coffee with your new employer, an artificial intelligence-powered virtual robot. Meanwhile, your digital clone attends another meeting on your behalf, taking notes that you'll examine later, as you work from your Rio de Janeiro bedroom.
This may sound like something out of a science fiction novel, but this is the future of work promised by the metaverse and NetDragon, a Chinese firm that just selected an AI-powered virtual humanoid robot as the rotating CEO of its flagship subsidiary, Fujian NetDragon Websoft.
The metaverse, branded "the next generation of the Internet," offers a 3D virtual world in which people can do business, hang out, and play games using virtual avatars or holograms via virtual reality (VR) and augmented reality (AR) headsets.
NetDragon Websoft, a Chinese gaming business known for titles such as Eudemons Online, Heroes Evolved, Conquer Online, and Under Oath, is banking big on this new digital world and its associated technology.
"From our perspective, the metaverse is here to stay, and an AI CEO is part of the plan to enter it. "We're doing this for real," Dr Simon Leung, the company's vice chairman, told in September.
The appointment of Tang Yu, the name of the AI-driven virtual robot CEO, "is a move to pioneer the use of AI to transform corporate management and leapfrog operational efficiency to a new level," the company said in a statement, adding that it represented a major milestone" towards being a "metaverse organization".
What Would Tang Yu Do Specifically?
The humanoid robot will "streamline process flow, improve the quality of labour activities, and accelerate execution," according to the business.
Tang Yu will also act as "a real-time data hub and analytical tool to enhance rational decision-making in daily operations and enable a more effective risk management system".
"Tang Yu is anticipated to play a vital role in talent development and maintaining a fair and efficient workplace for all employees," according to the company.
"We're going to hire Tang Yu to assist us to run the company, and then we'll be able to shift resources from her role into other sectors that will help us develop the business," Leung explained.
The statement did not say if Tang Yu would make independent choices as CEO or if the robot would be overseen by a human.
The corporation did not react to a request for comment from Next.
Its statement foreshadows the profound changes that our workplaces may face if and when firms genuinely embrace remote work and the metaverse.
Read More:
What Work Would Resemble in The Metaverse
Because of augmented reality and motion sensors, our digital avatars can operate from anywhere in the world in the metaverse workplace. Our office could also be tailored to our peculiarities and preferences.
It might potentially eliminate the need for actual office premises and equipment, as well as the necessity for employees to interact with one another face-to-face.
With capabilities such as digital interactive whiteboards for brainstorming, colleagues working in different geographic areas might collaborate as if they were physically in the same room.
Microsoft began rolling out Mesh, a system for virtual augmented reality meetings that will be incorporated into Teams, earlier this year.
According to Gartner, an international consulting group, by 2026, one-quarter of the population will spend at least one hour every day in the metaverse, whether for work, shopping, socializing, or recreation.
In 2021, Osborne Clarke, a multinational law firm that provides services on all legal matters, including employment, data protection, and hybrid working, produced a report on the metaverse. It claims to be already assisting businesses in planning for this scary new world.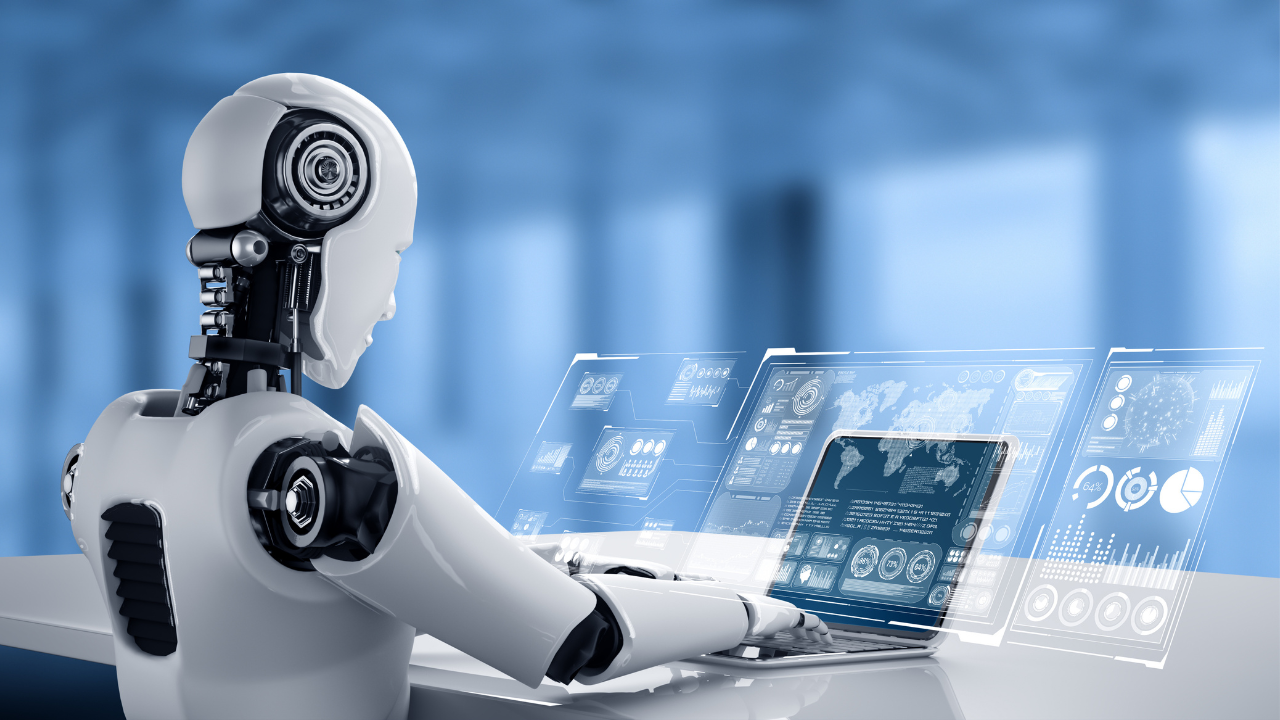 "Our customers occasionally have job challenges, and we help them through those, but we're also working with them to foresee what the issues are going to be for them in the next six months, the next year," Olivia Sinfield, partner at Osborne Clarke, told Euronews tomorrow.
"With something like the metaverse, it's absolutely critical that they're starting to plan and prepare for that now, which is why we need to get on top of it so that we can have these talks with our clients".
The Health Concerns of Working in The Metaverse
Despite the potential benefits of the metaverse workspace, such as the ability to live wherever you want, save travel costs, and almost eliminate the need for real offices, a question arises: will it be beneficial for us?
The World Health Organization's Europe branch has already warned that the metaverse could endanger public health.
"Spending more time online connected to the metaverse with gadgets may reduce levels of physical activity and give advertisers many more ways to promote unhealthy products such as junk food, tobacco, or alcohol," Dr Kremlin Wickramasinghe, Acting Head of the WHO European Office for the Prevention and Control of Noncommunicable Diseases, said earlier this year in a statement.
However, the health consequences may go far beyond diminished physical activity and exposure to bad advertising.
Also Check: Exploring the Valhalla Metaverse – What is It?
Human social behaviour is critical to human health and survival, and studies suggest that psychiatric diseases frequently involve some disruption of normal social behaviour. That's because we are social beings – it's in our DNA, and our hormones are built to encourage social interaction.
The coronavirus epidemic, as well as the advent of social media, have already highlighted the consequences of less face-to-face engagement.
Many studies have warned that excessive usage of social media platforms like Facebook, Instagram, and TikTok can lead to melancholy, addictive behaviour, loneliness, and anxiety.
We've also been informed about how remote employment exacerbates isolation.
LifeWorks, a well-being services organisation, conducted a pan-European poll in September and discovered that 39% of workers polled were at high risk of mental health concerns. Almost one-third of those polled said they frequently felt alone.
"We may transact in these 20-minute Zoom conversations and then go on. But that doesn't create a sense of belonging," LifeWorks' worldwide research chief Paula Allen told Next earlier this year.
Researchers from Boston University and the University of Canterbury discovered that the loneliest employees were those who worked from home.
However, the metaverse appears to be a cross between working from home and working in an office: it is neither totally remote nor entirely presential.
Anxiety and depersonalisation
More research is needed to understand the potential health consequences of operating in the metaverse, but several studies have highlighted other potential hazards.
Following a VR immersion, persons were more likely to suffer greater dissociative experiences, also known as a depersonalisation-derealisation disorder, according to a 2010 study.
This illness is distinguished by a sense of disconnection from our bodies and ideas, and it can result in acute anxiety and panic episodes.
Some VR users on Reddit have expressed feeling uncomfortable after prolonged VR sessions: "It's almost like a tiny hangover, depending on the intensity of your VR experience (…) [But the physical symptoms] normally dissipate within the first 1-2 hours and become better with time".
Other research suggests that working in the metaverse "may relieve the screen fatigue and mental health difficulties associated with the isolation of remote working." "according to Sinfield of Osborne Clarke and her colleague Alex Farrell-Thomas.
Read Also: Meta Quest Pro: All You Need To Know To Become A Pro Player
"Interaction in the metaverse is more analogous to the human connection that we experience when working and cooperating in person," they stated on the human resources website Personnel Today.
"Employers have a duty to look after the health and wellness of their employees, especially now that COVID has been implemented," Sinfield told Next.
"They're going to have to be able to comfort staff before they expect them to quit working in this way".